Two international industry giants have come together to bring you a gilded investment opportunity at the heart of tomorrows Colombo. Access Engineering PLC and China Harbour Engineering Company are regional giants in the industries of construction, infrastructure development and retail.
The contributions and value addition brought in by these industry giants is not just the capital contribution, but more importantly the collective experience in building as well as their collective purchasing power contribute, to the ability to develop a technologically advanced, completely value engineered and cost-efficient mixed development complex in Uptown Colombo.
One of the primary concerns of investors in projects such as this, is the transparency, reliability and financial stability of the developer. This is one area that the investors in Marina Square – Uptown Colombo need not be concerned about as the credentials and the industry standing of the developer are impeccable.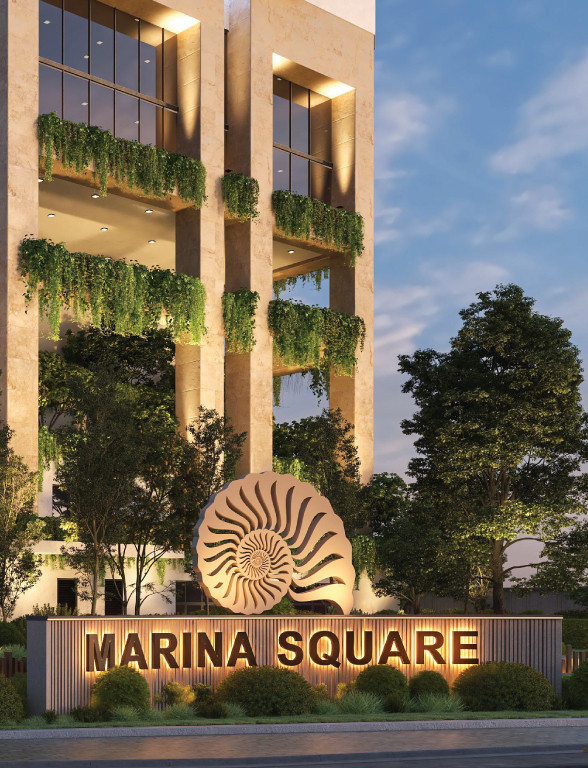 Marina Square - Uptown Colombo development embraces and amplifies the concept of Urban Luxury throughout the residential units and the common facilities made available to homeowners. The expansive over two acres of landscaped walking / jogging tracks, garden spaces, nooks and corners to hang out with friends and family, adds to the experience of Urban Luxury.
The infinity pool, the club house, games room, unprecedented kids play area and the fully equipped gymnasium are all designed with the discerning city dwellers in mind. Even the commercial element situated within the complex is designed, for the convenience of the residents of Marina Square epitomizing the concept of Urban Luxury. The commercial area consisting of a food court, retail outlets, wellness services and selected office spaces are all there to supplement and complement the needs of the residents in Marina Square - Uptown Colombo.
The ocean front location of Marina Square offers magnificent and breathtakingly captivating views of the ocean, city and mountains from within most of the condos in the complex. Marina Square - Uptown Colombo is undoubtedly the best location to watch the future of Colombo City unfolding with the Port City Development taking shape over the next few decades. With the Port City close at hand and access to the Inner-city Elevated Expressway just a mere kilometer away, Marina Square – Uptown Colombo is truly at the heart of tomorrows Colombo.
THE DESIGN GROUP FIVE INTERNATIONAL
ARCHITECTURAL CONSULTANT DG5 is a multidisciplinary design firm delivering Architecture, Structural & MEP Engineering, interior design, urban design, 3D Visualization and other strategic services. The company's award-winning projects hav...
CIVIL & STRUCTURAL ENGINEERING CONSULTANTS (PVT) LTD
STRUCTURAL CONSULTANT Civil and Structural Engineering Consultants (Pvt) Ltd, is a state of the art consultancy firm comprising some of the prominent Structural Engineers in the industry and academia. The company has undertaken over 100 projects w...